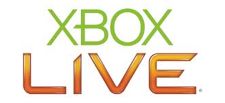 Sony's free Crackle movie and TV service has surfaced on Xbox Live.
Two days into its move into the Xbox home-video suburb, however, Crackle was still grappling with bugs. A few movie/TV categories remained barren, the connection proved unstable and the ad server didn't seem to be working reliably.
On the plus side, Crackle's menus improve somewhat on those from premium (Xbox) neighbors Netflix and Hulu Plus.
Crackle, available online and via various versions of Sony video machines, offers catalog movies that are long on age and short on commercial appeal. For example, the featured films just after launch on Xbox Live were "Groundhog Day" and "Talladega Nights."
Movie are offered "free and uncut," supported by video advertising. On the Xbox Live platform, a sampling of films looked and sounded just OK, similar to what Sony Blu-ray player owners are seeing.
The service also offers TV content, notably "Seinfeld" and a lot of anime.
Crackle already can be found on the PlayStation 3 Network, of course, since both are owned by Sony. The Japanese electronics giant, which just warned of a $2.9 billion loss for the year, has made a top priority of synergizing its creative properties with its hardware products.
The Crackle deal is part of the Xbox Live initiative to bring in more home entertainment providers, such as HBO, Verizon FIOS, Fox and ESPN. Xbox Live is a separate paid service that does not come free with the gaming consoles.
In December, Xbox Live unveiled a redesign that detractors say is more about marketing than functionality. It, too, had a rocky launch.
The Xbox Live partnership with Crackle "a significant milestone in our vision" for expansive film and TV content, said general manager Pete Thompson. A counterpart at Sony TV said the Xbox presence helped the online movie service reach out "directly to Crackle's target demographic of 18-34 males." Sony TV said the move was part of a "continued emphasis on cross-platform distribution."
The Crackle app is available to Xbox Live Gold subscribers in the U.S., Canada, the United Kingdom and Australia. It is compatible with the Kinect voice- and motion-activated controls.
Crackle produces some original online content. Its Hollywood fare comes from Columbia Pictures, TriStar Pictures, Screen Gems and Sony Pictures Classics. Its content also can be accessed via Roku boxes, iPhones/iPads and on Andriod mobile phones.
Sony paid something like $65 million to buy Crackle, back when it was an online content provider called Grouper.