Screen & Stream wanders the primary distribution paths of home video in the 21st century: DVDs, Blu-rays, streaming video and downloaded digital content.
The site seeks to deliver the latest news on the online movie industry (Netflix, Hulu, iTunes, etc.) as well as reviews of home video product in whatever form it comes: Blu-rays, DVDs or online digital streams.
Some background: About a year ago, I realized it was time to merge my two home-video web sites/blogs, DVD Spin Doctor and Download Movies 101. Both surfaced in 2007, and had become outdated in name and execution. (For example, Spin Doctor was built on the horse-and-buggy blog platform TypePad.) A lot has changed in those four-plus years. Clearly it was time to move ahead.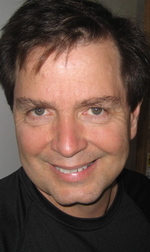 I thank the many readers and supporters who made those sites viable. And the home video companies that made it possible for me to review the latest product, especially the Criterion Collection, Sony Pictures Home Entertainment and Fox Home Entertainment.
As with my previous DVD site, the focus is on films of substance. Directors who've been regulars in the past include Akira Kurosawa, Stanley Kubrick, Fellini, Alfred Hitchcock, Spike Lee, Quentin Tarantino, John Ford, Pedro Almodovar … you get the picture.
No snobbery intended. I love a good popcorn movie, but tend to review home videos that deliver the goods artistically, accompanied by a generous set of bonus features.
All genres considered: Horror, science fiction, crime thrillers, documentaries and westerns, to name a few. The doors always are open for B-movies, arthouse fare, films noir and obscure foreign works.
Regular readers know I write almost exclusively about films and TV shows that I can recommend without hesitation. Since I try to witness every element of the home videos I review — bonus features, deleted scenes, commentaries, documentaries — those projects are picked with care. Life is too short. No one needs my help finding the crap.
Glenn
Glenn Abel is an L.A.-based media writer and web publisher. He was the longtime executive editor of the Hollywood Reporter and creator of its web site. He currently contributes to Moving Pictures magazine as well some cool web sites and blogs.