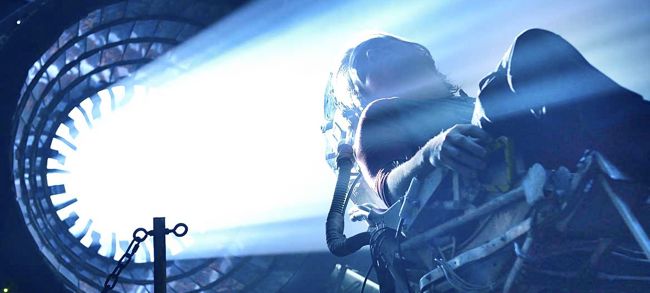 "Time, it's going to take what it's owed," we're told repeatedly in the latest reincarnation of the "12 Monkeys" tale.
Perhaps time feels it's owed more camera time. Starting as a short but remarkable film by France's Chris Marker, the time-travel tale morphed into a full-blown Terry Gilliam feature starring Bruce Willis. Last season, "12 Monkeys" carved out almost 10 hours of SyFy cable series programming — and come April begins its season 2. This is clearly an expanding universe.
Universal Pictures Home Entertainment has released to home video "12 Monkeys: Season One," with first-rate audio and video, the episodes supported by a modest lineup of extras.
Purists might argue that Marker's time-traveling-thug concept has suffered from creative de-evolution, but credit the makers of the SyFy series — Terry Matalas and Travis Fickett ("Terra Nova") — with finding their own way through this modern fable. On Blu-ray, "12 Monkeys" proves worthy of repeat viewings thanks in part to its ensemble acting and bang-for-the-buck production values.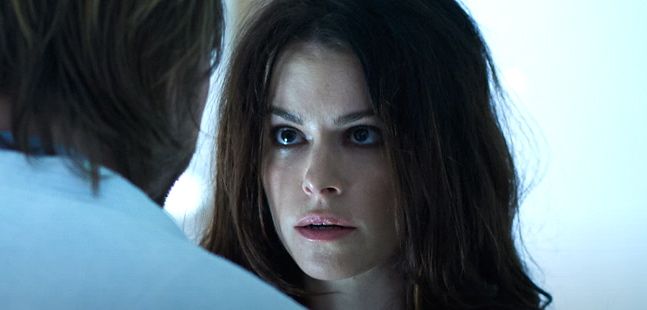 The show credits its source material with care. The opening credits say the series is "based on" the 1995 Gilliam film. Closing credits say it's "inspired by" the Marker film from 1962, "La Jetée. Sounds right.
Only the basics hail from Marker's film. A prisoner/slave is volunteered to go back in time and find some unspecified salvation for an apocalyptic, post-WW III future. He falls in love. He tries to navigate the old world, haunted by vague childhood memories. Creepy scientists jerk him in and out of time.
Gilliam's film added the Army of the 12 Monkeys, animal activists who may or may not have unleashed a plague that wiped out most of humanity. In the film, the time traveler, James Cole (Willis) seeks out a beautiful doctor (Madeleine Stowe) and encounters a mental patient (Brad Pitt) who holds the key to the mystery.
The TV series' Cole (Aaron Stanford) works with a renamed virologist (Amanda Schull) and deals with the rantings of the mental patient, now a woman (Emily Hampshire). The series throws in a tall man straight out of "Twin Peaks," a psychopath who smells of lavender and jasmine. Back in 2043, there's a Germanic time machine guru (Barbara Sukowa of Fassbinder fame).
The latest Cole is a vaguely charming thug with a full head of hair, given a license to kill by simple math: any one human vs. 7 billion souls potentially lost to the plague. Plus, we're reminded, "Everybody is already dead," at least to the future humans.
Cole spends much of his time motoring between 2043 and 2015, but there are excursions, such as to the North Korea of 2006. When Cole returns to 2015, he enters the mental institution (familiar from Gilliam film) to the strains of the "Trololololo" song/meme — cool. It pays to pay attention while watching this series.
(All those time jumps can get a bit confusing. Syfy's web site thoughtfully offers an interactive graphic to help us keep up.)
Syfy's "12 Monkeys" also expands its vision by going off campus in the apocalyptic future. It's a cross between "The Road Warrior" and "The Walking Dead" out there, and the show's momentum usually sags. The new Cole has a dicey running mate (Kirk Acevedo), who urges him to go back in the past in order to score some "vintage" from the ladies.
Production values are superior for a cable TV series, even if the lighting scheme seems a cross between 1990s nightclubs and Chinese restaurants. For the most part, "12 Monkeys" looks like an ambitious indie film, much like SyFy's recently debuted space thriller "The Expanse."
Extras on the "12 Monkeys" Blu-ray include some minor deleted scenes, a gag reel, a handful of interesting webisodes and improv footage of the mental patient making a bizarre corporate speech.