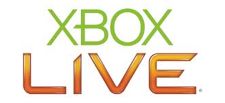 The much-anticipated upgrade of Xbox Live's dashboard is looking like a downer — at least on day 2.
Users worldwide are reporting system and apps crashes, connectivity problems and myriad bugs.
The Xbox Live status page indicates that the service is "up and running," but users across the Internet continue to say otherwise.
In some cases, the Xbox Live problem appears to be taking down local networks and cable modems.
Some gamers are reporting success after they crash by signing in again and then re-accepting the terms of usage.
"Everyone seems to have the same problem and frustrations," GameZone.com reports. As you'd expect, the comments on many forums are running ugly. One issue, involving a phantom security code, appears to have been solved on launch day, Dec. 6.
First impression: In many ways, the Xbox Live interface feels like a collection of busy ads. The Zune VOD service, for example, is front and center, even if you've never used it. The gray-and-white background color scheme feels sparse, but handsome, especially when the familiar green logo colors pop up. The personalized avatars are the same but do new tricks that could get old with time.
The Xbox Live 101 demo required three in-stream downloads in order to get through its brief running time. The update then appeared to crash the (Roadrunner) cable modem, requiring a tech re-set. The (usual) Xbox offer to analyze the networking problem simply led to screens that explain the difference between wired and wireless set-ups, nothing more.
The Cloud storage system is promoed prominently. It offers 512 megs of free space. "No memory unit, no problem," the demo man says. The idea is gamers can access their profile, latest levels and achievements from friends' consoles, basically.
All apps are requiring (lengthy) reloads. Netflix has a new menu system, slick and nicer to look at than the (clunky) previous menu. The rows of box art are cramped together and will take some getting used to. The title descriptions are on the main browsing section, instead of requiring the old intermediate stop.
Several problems were noted with Netflix once the app was uploaded, including disappearing key art and disappearing descriptions.
The new EPIX movie-TV service, also the subject of trouble reports, is clearly plugged, but no sign of HBO Go and Fios.
Social integration is prominent, whether you want it or not. A Social page replaces the old My Xbox.
Bottom line: Users who have not accessed the new Xbox Live should give consideration to waiting a few days, in hopes all the major bugs get squashed.
Meanwhile, as of Wednesday, Apple fans have access to a free new app for IOS (iPhone, iPad). A Windows phone app debuted earlier in the week.