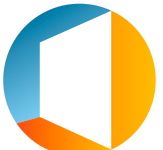 Online video watching heated up in the dog days of July, with a record 6.9 billion viewing sessions logged during the month.
The average U.S. viewing time was on fire as well, hitting 18.5 hours. That was up from 16.8 hours in June and 15.9 hours in May, according to comScore figures for July.
The viewing-session record followed up on one from June, 6.2 billion.
Overall, there were 180 million U.S. Internet users. 86 percent of the U.S. Net audience watched at least some online video in July.
As always, Google sites (YouTube, mostly) dominated in total audience, logging 158 million unique viewers vs. 62 million for No. 2 video provider Vevo. Google sites accounted for 3 billion of the record viewing sessions.
Meanwhile, comScore began breaking out video patterns for YouTube partner channels, with Vevo@YouTube and Warner Music in the top slots.
Google/YouTube posted average viewing time of 5.9 hours, while big media video site Hulu had 3.4 hours. Hulu, with more than 24 million unique viewers, also logged the most video ad impressions (963 million).
Rounding out the top 5 in total audience were Facebook.com (51.4 million viewers), Microsoft sites (49.5 million) and Viacom Digital (47.3 million), comScore reported. The next five were Yahoo, AOL, Turner, Hulu and NBC Universal.
Business Insider built a graphic using these audience reach figures, making the case "Why Yahoo Needs to Buy Hulu."