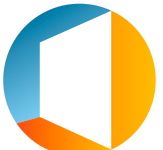 YouTube hit a record average viewing time and music nexus Vevo continued as No. 2 with a bullet in the latest U.S. online video rankings.
Vevo, often is described as the Hulu of music videos, registered 60.4 unique users in May, the latest month for which figures are available. That's up from 55 million users in April and well off recent lows of 52.5 million, comScore reported. The number was good enough for the No. 2 spot in uniques, behind the ever-dominant "Google Sites" (YouTube).
Overall, 176 million U.S. Internet users watched online video content last month, with the average viewer taking in 15.9 hours of online content. Both numbers are up from April.
YouTube/Google smoked its rivals with 147.2 million unique viewers. Following Vevo were Yahoo sites (55.5 million), Facebook (48 million) and Viacom (flat at 46.5 million).
Hulu held steady in 10th place in uniques, with almost 28.5 million (vs. 26.2 million in April).
The average online content video lasted 5.2 minutes, with the average ad speeding by at 0.4 minutes.
In time per viewer, YouTube/Google took No. 1 with 311 minutes (vs. 286 minutes) while Hulu was its only serious rival at No. 2, logging 217 minutes. The Google sites' viewing time crossed the 5-hour mark for the first time, comScore said in its monthly online video report.
Rounding out the Top 10 in uniques were Microsoft, AOL, Turner and NBC Universal.
Hulu ruled the the video ads viewed chart, as usual, with almost 1.3 billion spots, down from April.
Overall, 45 percent of the overall audience saw at least one online ad for an average of 34 spots over the month. On Hulu, the average number of online video ads seen was up to 48, from April's 45.