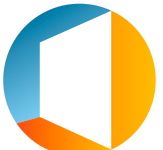 U.S. online video users engaged in 6.2 billion viewing sessions in the past month, hitting an all-time high.
About 172 million people watched online video in June, good for an average of 16.8 hours per viewer, according to comScore. Almost 86 percent of Internet users in the U.S. watched at least one video.
"Google Sites" (YouTube) and Vevo repeated in the No. 1 and 2 slots for total audience. (Vevo often is described as the Hulu of music videos). Yahoo!, Microsoft and Viacom filled out the top 5.
YouTube/Google posted 149.3 million unique viewers, followed by VEVO with 63.0 million — both showing growth over June.
YouTube/Google enjoyed the highest number of viewing sessions (2.3 billion) and the longest time spent per viewer (5.4 hours). Hulu was second in time spent, with just over 3 hours.
The rest of the top 10 in unique viewers were Facebook, AOL, Turner, Hulu and Amazon.
Hulu led in total video ads viewed, as usual. It served a bit more than a billion spots, down from June and April figures.