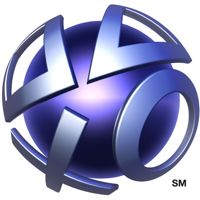 Video streams from Netflix and Hulu Plus remain unavailable to PlayStation Network customers in the wake of its massive security breach.
Sony said May 1 that access would be restored this week to some services, such as the in-house Qriocity video and music streams. Movie rentals that haven't expired should be available as well, the company said. Vudu movie rentals appear unaffected, users report.
Update: Hulu, Netflix, Vudu and MLB are streaming again on PSN as of mid-May.
Hulu Plus members have been notified of a week's credit ($2 credit) for loss of service during the PSN shutdown. "You can still continue to watch your favorite shows on many other devices," Hulu's email said, attaching a list of other venues.
Netflix, meanwhile, has issued no credit and refers questions about the service outage to Sony. Multi-game console owners can get free Hulu Plus via Xbox Live for a few more days, ironically.
MLB.TV has gone down as well.
Meanwhile, Sony's online multiplayer games unit became part of the story early this week as it, too, has been hacked, according to the company.
As part of the oddly named "Welcome Back" package, Sony is offering PlayStation Network users 30 days of free "Plus" service, while Plus subscribers get 30 free days. The package "will be tailored to specific markets."
In Tokyo on Sunday, Sony executive deputy president Kazuo Hirai offered sincere apologies for the security collapse, but no doubt that won't be enough for at least one congressional committee, which wants answers from the Japanese electronics giant.
Sony's PlayStation blog had this: "When the PlayStation Network and Qriocity services are fully restored, we strongly recommend that you log on and change your password."
Sony's rundown of this week's restorations includes:
Restoration of online game-play across the PlayStation3 and PSP (PlayStation Portable) systems. This includes titles requiring online verification and downloaded games
Access to Music Unlimited powered by Qriocity for PS3/PSP for existing subscribers
Access to account management and password reset
Access to download un-expired movie rentals on PS3, PSP and MediaGo
There are scattered reports of Netflix users accessing films by ignoring error-message screens, but they remain unconfirmed.
Netflix, meanwhile, did have something to say about the Amazon cloud failure of April 21.
"Service ran without intervention but with a higher than usual error rate and higher latency than normal through the morning," Netflix's tech blog reported in an interesting and highly detailed post about the AWS mess.
"Things appeared pretty calm from a customer perspective, but we did have to do some scrambling internally," Netflix said. That included "manually re-assigning our traffic to avoid the problematic zone."