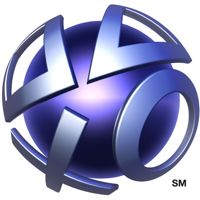 The PlayStation Network is back in action, with restored access to video streams from Netflix, Hulu, Vudu, and MLB.tv.
Although there were some technical issues over the weekend, they appear to be resolved. Sony's security upgrades now require existing customers to establish a new password before accessing PSN.
Saying that "actions speak louder than words, Sony's Kazuo Hirai reported in a PlayStation Network video that security on the network has been "greatly updated."
Hirai, who heads the networking and computer entertainment groups, also warned that Internet operations all around the globe are vulnerable to similar attacks by hackers.
The "welcome back" package of electronic goodies will be unveiled in a few days, Hirai said.
These compensation elements for PSN subscribers already have been announced:
Credit for 60 days' service to subscribers of PlayStation Plus. Those who haven't upgraded get 30 days of Plus service.
Free rental movie titles over a upcoming weekend. Titles to be announced.
Two free games for PSN subscribers and PlayStation owners.
In addition, Hulu Plus customers on PlayStation 3 are getting lost-service credits. Netflix, Vudu and MLB.tv have not announced similar plans, presumably because the outage was all on Sony's end.
Sony took down the PSN and Qriocity password reset page over the weekend. It denied reports that a new hack attack had occurred, saying: "In the process of resetting of passwords there was a URL exploit that we have subsequently fixed."