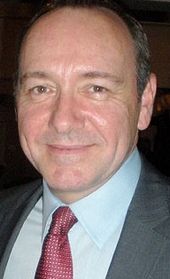 Netflix subscribers watched more than 1 billion hours of the service's streaming video in June, a record for the company.
"When 'House of Cards' and 'Arrested Development' debut, we'll blow these records away," Netflix CEO Reed Hastings said in a congratulatory Facebook message to content czar Ted Sarandos.
TechCrunch points out that using the slightly outdated subscriber figure of 26 million, that means they're watching 75, 80 minutes of Netflix content per day. That trumps most cable networks, of course. (The total subscriber number includes about 1.2 million international subscribers)
The average American consumes almost five hours of television per day, according to Nielsen, clearly indicating Netflix is a significant content provider in its subscribers' lives.
The 1 billion-hour number was anticipated in a June 4 Netflix blog posting. For the year's first three months, viewing was put at a total of 2 billion hours.
"House of Cards" is a cutthroat political satire starring Kevin Spacey (pictured). The show is a U.S. adaptation of the terrific UK series with Ian Richardson in the same role — of predatory prime minister Francis Urqhuart (F.U. to you). At least 26 episodes are planned in conjunction with Media Rights Capital. Netflix has first-run rights. They're set to begin near the end of the year.
"Arrested Development," canceled five years ago by Fox, has returned to production with the shows going exclusively to Netflix. They'll debut early next year. The ensemble comedy ran through the 2003-2006 TV seasons. Its final broadcast came on Feb. 10, 2006.
CEO Hastings has long maintained that the streaming video service was not a competitor to broadcast and cable TV — a position not so much inspired by modesty but a desire not to scare off TV content rights holders. Fox TV is the partner on the "House of Cards" project.