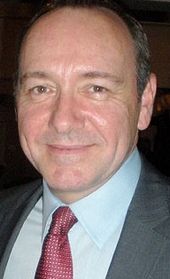 Betting big, Netflix snapped up first-run rights to the series "House of Cards," a cutthroat political satire starring Kevin Spacey.
The news both puzzled and pleased industry analysts, some of whom see the mail-rental giant's move into exclusive content the beginning of a new model for online video distribution. Netflix already dominates the field, with about 61 percent of the digital movie units coming through its servers, based on January's numbers.
David Fincher ("The Social Network") is the series' executive producer and director of the pilot. "House of Cards" is based on the novel by former U.K. Conservative Party chief of staff Michael Dobbs. The Netflix adaptation brings the tale into the U.S. political arena.
Netflix says it has committed to at least 26 episodes of the Media Rights Capital drama, which is expected to begin streaming in late 2012.
The BBC made Dobbs' book into a trilogy, starring Ian Richardson as Francis Urqhuart (F.U. to you), the black-hearted politician who becomes prime minister at all costs. The 1990 primetime series won an Emmy, a Peabody and a couple of BAFTA awards, including best actor for Richardson (pictured below).
The BBC series is available on Netflix DVDs (but not on the Watch Instantly online streaming service). "The original version of "House of Cards" (has) a big following among our members, giving the series a very good chance of becoming a fan favorite," press-released Netflix content guru Ted Sarandos.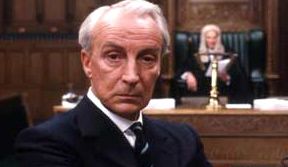 The BBC "House of Cards" trilogy
also is available via DVD and on Amazon's streaming movie store.
Spacey, an Oscar winner for "American Beauty," should feel right at home playing a political villain. He appeared as tough guys in films such as "The Usual Suspects," "Seven," "L.A. Confidential" and "The Men Who Stare at Goats." His politically tinged work includes "Recount" and "Casino Jack."
Andrew Davies and Michael Dobbs, who produced the original BBC series, join Fincher as executive producers.
Speculation about Netflix's move into exclusive digital content has focused on an HBO-like scenario that would draw subscribers away from existing pay TV channels. That's on top of the increasingly rich catalog of films and TV shows offered in the Watch Instantly universe.
TechCrunch's MG Siegler speculated:
If Netflix's new gamble here works, this is the absolutely the future. In three years, we won't be paying $75 a month to a giant cable conglomerate. We'll be paying $8 to Netflix and other players that pop up — like HBO (by themselves), perhaps. Sure, there will still be the monthly fee for Internet. But most of us are already paying that. We'd just be removing the ridiculous $75 cable television fee. …
Siegler later wrote that Netflix could cash in by saving cult shows canceled by network TV. Siegler's scenario had Netflix reviving Josh Whedon's marvelous sci-fi series "Firefly." Quite a stretch, but a lot of folks would find that alone worth the $8 a month.