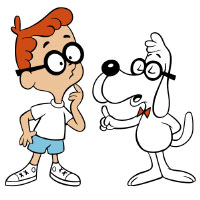 (Updated) DreamWorks Animation has drawn up a new plan that'll bring its film and TV content to Netflix.
The exclusive deal, which had been rumored since mid-summer, is believed to be the first in which a Hollywood studio has agreed to stream its licensed content during the pay TV "window" period instead of going through satellite and cable.
Jeffrey Katzenberg told the New York Times: "This is a game-changing deal," a sentiment echoed by Netflix. The current home of DreamWorks ani fare is HBO, which reportedly has allowed the cartoon company to exit its existing deal two years early.
Brand-new films and television programs will start flowing in 2013. The Financial Times said some DreamWorks content would appear on Netflix's Watch Instantly service before then. (Update: A confirmation press release from Netflix and DreamWorks said only that "certain" catalog content would be available "over time.")
The Financial Times also reported that Warner Bros. TV is nearing a limited pact with Netflix for teen-friendly titles such as "Gossip Girl." Embattled Netflix CEO Reed Hastings said last week that major content deals were in the works for the near future.
(Update) Meanwhile, burgeoning Netflix rival Amazon Prime added "a broad selection" of Fox TV titles to its unlimited streaming video service. The newsworthy addition is "The Wonder Years," which comes to Prime exclusively. Also included are "24," "Arrested Development," "The X-Files," "Ally McBeal" and "Buffy." Amazon's streaming service already has deals with CBS, NBC Universal, Sony and Warner Bros. The news came via a note from CEO Jeff Bezos posted on Amazon's home page. (/update)
DreamWorks, headed by ex-Disney animation guru Katzenberg, boasts several franchise film series, including "Shrek," "Madagascar" and "Kung Fu Panda."
Upcoming features include "Mr. Peabody & Sherman" (pictured, reportedly with Robert Downey Jr. as the talking dog), "Rise of the Guardians," and "The Croods." IMDB lists 16 titles in development at DreamWorks.
"DreamWorks Animation is one of the few family entertainment brands that really matters," said Ted Sarandos, content chief at Netflix. He addedthat the pact "increases the number of hit first-run films we'll have available in the pay TV window."
Last week, Netflix announced an expansion and renewal of its streaming deal with Discovery Communications.
Netflix is scheduled to lose its Disney content in February, as Starz exits as well. The Disney offerings were not extensive.
The DreamWorks deal, while no surprise, certainly helps Netflix in its crisis period that began when the company stunned longtime customers with a 60 percent rate hike for its combo DVD and streaming video plan.