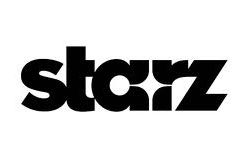 Starz Entertainment says it's through negotiating with Netflix.
The pullout means that Starz films and TV programs would disappear from Netflix's streaming video service at the end of February. That leaves a lot of time, and this may be a get-tough negotiating tactic.
The news comes on the same day that Netflix's hugely unpopular price increase for users who rent DVDs and watch streaming video goes into effect.
The Starz deal with Netflix dates back to 2008. That deal was valued at roughly $30 million, and renewal rights have been estimated at as much as 10 times that.
Netflix chief Reed Hastings gave shareholders repeated warnings that a Starz renewal might be prohibitively costly.
The news came after the stock market closing bell. Netflix stock immediately plunged, losing as much as 10 percent. Netflix stock has taken a beating in recent months, primarily in response to the consumer backlash to its new pricing, which was widely seen as a 60 percent price increase. The stock also fell 10 percent in reaction to Netflix's second-quarter earnings.
Starz president and CEO Chris Albrecht said in a statement regarding Netflix:
"Starz Entertainment has ended contract renewal negotiations with Netflix. When the agreement expires on February 28, 2012, Starz will cease to distribute its content on the Netflix streaming platform.

"This decision is a result of our strategy to protect the premium nature of our brand by preserving the appropriate pricing and packaging of our exclusive and highly valuable content. With our current studio rights and growing original programming presence, the network is in an excellent position to evaluate new opportunities and expand its overall business."
You probably recall that the warning signs were out there. First, Sony's movies disappeared from the Starz offerings on Netflix. Then, in April, Starz intiated a 90-day hold on its new TV episodes before they're shown on Netflix, which shrugged off the change.
Netflix also issued a statement in response to the Starz news:
"Starz has been a great content partner since 2008 and we are thankful for their support. While we regret their decision to let our agreement lapse next February, we are grateful for the early notice of their decision, which will give us time to license other content before Starz expires."