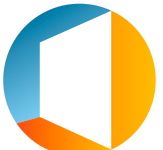 YouTube and the other Google sites logged almost 2 billion online viewing sessions in March, comScore reports.
Overall, 174 million U.S. Internet users watched online video content last month, with the average viewer taking in 14.8 hours of online content. Most of the major metrics showed improvement from February (28 days) to March (31 days).
"Google Sites" (YouTube, primarily) far outpaced its competitors, as usual, with 143.2 million unique viewers. AOL properties took a big leap, from No. 7 to No. 2, primarily a result of a change in the way comScore ranks online video sites. AOL also benefited from the addition of the Huffington Post video streams, a result of the recent $315 million purchase. The comScore online video report credited AOL with 57 million unique viewers.
Close behind AOL was Yahoo (56 million uniques), Microsoft (53 million) and Vevo (52.5 million). The rest of the top 10 were Facebook, Viacom, Turner, NBC Universal and Hulu.
Vevo fell from No. 2 in February to No. 5 in March. Its minutes per viewer fell as well, while eight of the top 10 saw increases.
In total time spent, the top 3 were YouTube/Google (275 minutes per viewer), Hulu (215) and Vevo (80).
Hulu enjoyed the highest number of video ad impressions, topping 1.2 million U.S. online video audiences spent 1.9 billion minutes on ads during March. 42 percent of the overall audience saw at least one online ad. Video ads claimed about 12.5 percent of total online videos watched.
The average online content video ran 5.2 minutes, while the average ad clocked in at 0.4 minutes.