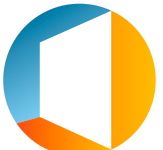 About 170 million people in the U.S. watched online video in February, adding up to 13.6 hours per viewer, comScore reports.
As usual, "Google sites" (YouTube) took the top position as measured by unique visitors, wooing 141 million viewers. The YouTube numbers were off across the board vs. last month, comScore reported.
Microsoft's sites surged from No. 7 to No. 2 (48 million uniques), while Yahoo came in third (46.7 million). Facebook, in fourth (46.6 million), received a two-position boost from January's showing due to inclusion of a video source not previously credited to the social media hub. VEVO ranked fifth (45.9 million viewers).
Hulu once again was the leader in video ad impressions (1.1 billion impressions). In uniques, the major-media video site edged up to No. 9 (vs. January), with 27.2 million visitors. (U.S. Internet users viewed 3.8 billion video ads overall.)
Pretty much everyone on the Web is watching something: Almost 83 percent of the U.S. Internet audience tuned in to online video in February, comScore said. That translated to more than 5 billion viewing sessions. The average piece of online content video ran just over 5 minutes.
The February numbers for overall audience and its viewing times are off slightly from January's online video report.