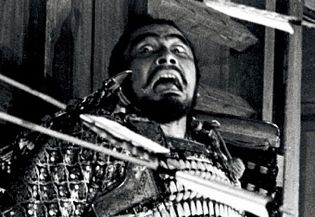 Shakespearean hearts of darkness pump the lifeforce into "Throne of Blood," one of Akira Kurosawa's greatest films.
Loosely based on "Macbeth," the movie is a blood-soaked tragedy set in feudal Japan of the 16th century. "Throne of Blood" is widely regarded as one of the most successful film adaptations of a Bard play.
Kurosawa dares to edit Shakespeare's story lines, adding back stories and deleting major characters, but the motivations and emotions remain true.
The work contains a half-dozen of Kurosawa's strongest scenes, shot and acted with a force that continues to astound and influence contemporary filmmakers. Toshiro Mifune stars as the lord puppeteered by the skeletal hand of fate.
The black-and-white "Throne of Blood" returns via the Criterion Collection in a Blu-ray/DVD combo pack. The new set contains significant upgrades to previous Criterion releases, and an immediate upgrade is advised for owners of older discs — even though the film's many fans have yet to enjoy a definitive presentation.
("Throne of Blood" last was released in fall 2009 as part of Criterion's budget "Essential Art House" series. This followed up on the previously best-in-market Criterion "Throne of Blood" from May 2003. This home video review is of the January 2014 Blu-ray.)
Images are noticeably better, with deep contrasts, less speckling and fewer jumpy transitions. The visually demanding scenes shrouded in fog have a new clarity, although the many vertical scratches on the source materials sometimes make it appear to be raining when it's probably not.
The film unspools in its original widescreen (1.37:1) aspect ratio, slightly adjusted from the previous Criterion framing (1.33:1), according to label's specs.
Considerable work was done on the (mono) audio as well, toning down the highs and benefiting the movie's haunting score.
Subtitles are a clear improvement, white with black borders and none of the odd blurry texturing of the previous editions. (The set's DVD has the older subtitle style, unfortunately.)
In a wildly unorthodox piece of packaging, the "Throne of Blood" discs offer two separate sets of subtitles, dramatically different in tone and text. The authors explain their philosophies in the set's handsome booklet.
The first (default) subtitles come from Linda Hoaglund, who admits that she "brazenly strays from literal translations" in an effort to spare Western audiences exposure to confusing and outdated traditions. The second subtitler, Donald Richie, says he aspires to create transparent translations, with a "scrupulously anonymous kind of English." (His subtitles were rejected by the Japanese producers when the film was released.)
In the early scene in which the white-haired demon sings before delivering her prophecies, Hoaglund hears lines about the "stink of the flesh" and karma. Richie's lyrics are startlingly different, less morbid with specific references to the lord's path.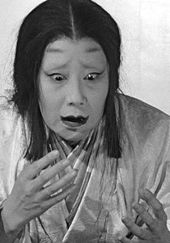 Later, in Hoaglund's translation, Kurosawa's Lady Macbeth counsels her husband: "In this degenerate age, one must kill so as not to be killed,"
Richie hears it as: "This is a wretched world. To save yourself, you often first must kill."
The dramatic differences continue throughout the film, offering a rare perspective into a craft that would seem to be literal and straightforward.
The academic approach continues in the commentary by Japanese film expert Michael Jeck, whose voice sounds like a cross between Casey Kasem's and Mister Rogers' — might take a while to get used to, but well worth the effort.
In "Throne of Blood," "Kurosawa even makes the elements act," Jeck observes. The film is full of fog, wind, rain and lightning — sound and fury, indeed — reflecting the descent into madness of the film's Macbeth, Lord Washizu (Mifune). It was the closest Kurosawa came to a horror film, Jeck says.
Of Kurosawa and his longtime star Mifune, Jeck notes, "Both were great, but together they were even greater." A match for Mifune is the veteran actress Isuzu Yamada, arguably the most chilling Lady Macbeth of them all.
Jeck explores the film's unusual circular time-based structure, noting that it was an experiment that deviated widely from Kurosawa's other work of the time.
Kurosawa presented parts of his murderous tale as Noh theater, with Mifune and Yamada often made up in imitation of traditional masks. "Both film and Noh must be felt with the heart," Kurosawa says in the 23-minute documentary that's new to the 2014 version of "Throne of Blood" (from the "It Is Wonderful to Create" series). Noh actors are deceptively athletic, the master says, even though their movements can be difficult to discern.
"Throne of Blood" never lacks for action, however, as its warlords play out their unhappy fates. In the film's famous final scene, in which Mifune's evildoing ends in a hail of arrows, the actor insisted on real arrows and real archers.
When complimented on his acting, Mifune responded that he was, in fact, terrified by the barrage of wood and steel. (Mifune was protected only by wood concealed under his armor.) The actor suffered recurring nightmares about the arrows.
Related reviews:
Check out Glenn Abel on Google+