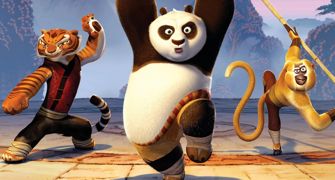 Netflix has made its largest deal yet for original content, inking with DreamWorks Animation for 300 hours of original content.
The move helps fill the void left by the departure of most Nickelodeon kids series on Netflix. It also add fuel to the streaming media company's original content program, increasingly seen as its long-term survival strategy.
Netflix now has made significant deals on exclusive original content for adults, teens and children.
DreamWorks will employ its stable of animation characters for the original shows — the gangs from the series "Shrek," "Kung Fu Panda," "How to Train Your Dragon" and "Madagascar" come to mind, although the studio didn't say which characters would be used. The first series will debut next year.
Netflix said June 17 that it would be "the first time DreamWorks Animation's beloved characters will be introduced into the television market as a branded collection of shows."
Last month, Netflix and Disney announced an exclusive deal for a handful of TV series including "Tron: Uprising" and the preschooler hit "Jake and the Never Land Pirates."
DreamWorks and Netflix continue to extend their partnership. Earlier this year they entered into a deal for the original animated series "Turbo F.A.S.T.," based on the studio's "Turbo" film about a fast-moving snail. That movie was part of a deal for feature films that includes "The Croods" and "Mr. Peabody and Sherman."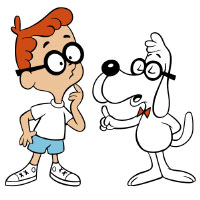 Characters also could be revived from the Classic Media library, acquired by DreamWorks in 2012. Possibilities include Underdog, Lassie, Archie and Casper the Friendly Ghost. The "Mr. Peabody" movie features Classic Media characters.
DreamWorks CEO Jeffrey Katzenberg, a veteran of Disney, said of the Netflix pact: "This is an unprecedented commitment to original content in the Internet television space."
Netflix said the deal for original content "is a cornerstone of a major initiative by DreamWorks Animation to greatly expand its television production and distribution worldwide."
Viacom, whose shows had been a staple of Netflix's kids section, recently entered into a multiyear output deal with Netflix rival Amazon. Content includes series from Nickelodeon and Nick Jr.
LoveFilm, the U.K.-German streaming service owned by Amazon, said June 17 it was developing a branded service for Disney Movies. Subscribers won't pay extra to see Disney fare such as "Wall-E" and "Dumbo."