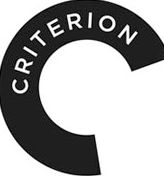 Vudu has started offering streaming movies from the Criterion Collection, the video label of choice for foreign, classic, arthouse and experimental fare.
Criterion's online video service started up about a year ago, serving up titles such as "Throne of Blood," "La Strada," "Grey Gardens," "Au Revoir Les Enfants," "Monterey Pop" and "M." Vudu subscribers can access the films via their box or Vudu-ready TVs and Blu-ray players.
Pretty much everything released by the Criterion Collection is worth watching and owning, but so far the streaming movies contain only a few of the label's greatest films. For every "L'Aveventura," there are a a half dozen titles like "Fat Girl," "Bombay Talkie" and "Hopscotch." Feeling adventurous? Check out Chris Marker's "Sans Soliel" or the thriller "The Vanishing."
On Criterion's "Online Cinematheque" site, the movies go for $5, but they appear to be $3 on Vudu. The advantage via Vudu is the movies stream directly to your television.
"The Criterion Collection has a long history of delivering the most significant movies of our times from the highest quality video and audio source files available," press-released Alain Rossmann, CEO of Vudu.
Criterion co-founder Jonathan Turell said the label was "impressed with Vudu's quality." Indeed, there is an above-average selection of foreign films on the service, for example.
Of course the highest-quality source for these films remains Criterion's newish line of Blu-ray discs and its current-version DVDs. But the more Criterion the better, so Vudu subs are plugged into a good thing.