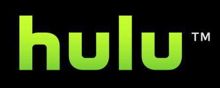 The Walt Disney Company is taking a 28 percent share of Hulu, meaning that three of the Big Four television networks are about to become partners in the influential and popular streaming video site.
ABC hits such as "Dancing With the Stars," "Lost" and "Desperate Housewives" are headed for Hulu, reinforcing the site's ad-supported fare from NBC Universal (NBC) and News Corp. (Fox). Disney owns ABC. Some Disney Channel shows will be shared with Hulu, but not its cash cows "Hannah Montana" and the "High School Musical" spinoffs.
ABC shows currently stream for free on abc.com, some in HD. That site does not appear in the top 10 online video rankings. Hulu will be the first free site to carry ABC shows. The deal also brings the alphabet network's content to Hulu's network of partner web sites such as AOL.
As part of the deal, ABC is giving Hulu $25 million in network ad tradeouts, the New York Times reports.
NBC Universal and News Corp. re-upped for another two years on Hulu as part of the new structure.
CBS, the lone wolf at this point, issued a statement saying it preferred to distribute its own shows on the Net. Its shows appear on several outside video sites.
"CBS has long employed open, non-exclusive content partnerships (allowing us to) control our distribution, sales and profit," the company said Thursday. "Controlling our own rights for that content — in all media — preserves its value in a multi-platform business system."
Talks for Disney to go exclusively with revenue-hungry YouTube fell apart over owner Google's refusal to offer an equity stake in its video site, the Times said. YouTube could only manage a watery deal with Disney that brings clips from ESPN and ABC to the user-generated-content giant. Analysts say YouTube will have to come up with equity or big-time payments to woo premium-content providers.
Another company no doubt watching the developments with interest is Apple, which sells ABC episodes on its iTunes Store. Apple chieftain Steve Jobs is a major Disney shareholder. (MacWorld ponders the Disney-Hulu impact on iTunes.)
Google put out a statement Thursday bragging that "the average YouTube viewer spends nearly 150 minutes a month watching videos on YouTube," and that the Disney-Hulu deal was good for the online video industry.
Regardless, the new Hulu most likely will swamp YouTube's aspirations of becoming a premium content player, at least for the next two years.
Hulu is third in market share behind YouTube and Fox, soon to be a distant second. Viewer time spent on Hulu has been increasing impressively.
Meanwhile, Sony's Crackle video site trumpeted the addition of dozens of guy-friendly movies such as "Spiderman 2," "Stripes," "Groundhog Day" and a heaping pile of Japanese "Godzilla" movies.
"These are the movies that matter for guys 18-34," said Eric Berger of Sony Pictures Television's digital unit. Crackle also rolled out Cinemactive, an interactive trivia game. Sony Pictures also has embraced trivia games in its Blu-ray BD Live features.
Crackle's movie page features a scroll of "Assassins and Ass-Kickers," leaving no doubt that Sony Classics fare won't be coming soon.