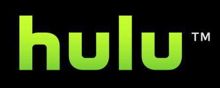 The long-anticipated introduction of premium viewing fees is coming to Hulu, and soon.
Numerous reports say the Hulu Plus service will give subscribers access to a deeper archive of TV series for a monthly fee of $9.95. Testing is expected to begin as soon as May 24, the Los Angeles Times reported, following up on its premium Hulu exclusive of last January. The reports didn't provide much detail beyond that.
Co-owner News Corp. has been pushing for user-generated revenues for almost a year, with News Corp. No. 2 Chase Carey taking the lead. Hulu chief Jason Kilar has been chumming the waters for the service as well.
The Hulu faithful apparently won't be losing out on what they have now: The plan has Hulu staying the course with its menu of the five most recent episodes of network TV offerings.
Two-year-old Hulu, like YouTube, has tried to monetize itself solely with advertising revenues, but neither strategy has proved rich enough for their owners. The networks have been making noises about charging cablers, who are firewalling content with the Comcast-driven TV Everywhere service, which offers online viewing of new shows to cable subscribers.
Netflix, meanwhile, says the bloc of its subscribers who viewed more than 15 minutes of its streaming service Watch Instantly hit 55% in the first quarter, up from 48% in Q4 2009. The number a year ago was 36%.
"It is clear that our performance, and the overall appeal of the Netflix service, is being driven by subscribers watching instantly," red envelope king Reed Hastings said, throwing in the clever lower-case.
One reason is Netflix's heavy promotion on subscriber pages, even though Watch Instantly comes at no extra charge. Another is the mother ship's steady upgrades to what was a fairly mangy online catalog — for example, the addition of Criterion Collection streaming videos. (Criterion is on Hulu as well, but so far its offerings might as well be dubbed the Blind Swordsman Channel.)
Netflix stock went on a tear this week, rising briefly above the $100 mark on strong subscriber growth (to 14 million) and analysts' upgrades. Stockholders have seen their money double in a little more than a year.
Netflix just debuted its Watch Instantly fare on the Wii console, making the online videos available on all three top game systems.
Disclaimer: I'm a Netflix stockholder, wearing a big greedy grin … but remembering that trees don't grow to the skies. Update: ! /update