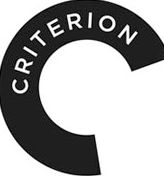 Netflix's streaming video service goes arthouse with the addition of 300 new indie and foreign titles, from the likes of the Criterion Collection and Kino Lorber.
Other distributors announced as part of the Watch Instantly expansion into the indie arena include Gravitas Ventures, Music Box Films, Oscilloscope Laboratories and Regent Releasing.
"We've found that a large number of members enjoy the innovative, artist-driven nature of independent film," press-released Robert Kyncl, vice president of content acquisition for Netflix.
Update: Criterion later moved its streaming video content to Hulu Plus. /update
Much of the Watch Instantly fare that's classified as independent fare is of mixed value, a lot of aging B-movie crap. The new indie film deals are designed to bring in higher-quality films, such as "Au Revoir Les Enfants," "Departures," "As It Is in Heaven" and "A Nos Amours."
Criterion's online video service began more than a year ago, serving up titles such as "La Strada," "Grey Gardens," "Monterey Pop" and "M." It's not clear how many of those titles will be available via Netflix, since the Tiffany DVD label charges for those films on its site.
On Criterion's "Online Cinematheque" site, the movies go for $5, but they're renting for $3 on Vudu, another online video service that recently cut a deal with the DVD distributor.
Pretty much everything released by the Criterion Collection is worth watching and owning, but so far the streaming movies contain only a few of the label's greatest films.