.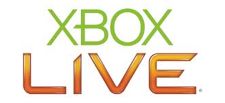 Microsoft reportedly has been having "in-depth talks" that would bring ESPN sporting events onto the Xbox Live platform.
The Walt Disney Co.-Microsoft negotiations could lead to live streams that would be similar to ESPN 360, which offers major and minor events via some high-speed broadband providers, the New York Times reported today.
Update: ESPN and Microsoft made the Xbox 360 deal. /update
The content is similar to what's offered as premium packages on DirecTV, including ESPN Game Plan (college football) and ESPN Full Court (college basketball). Tennis, cricket and soccer are available on ESPN 360's schedule as well.
The deal could lead to ESPN interactive games, the Times speculated.
The Xbox 360, with its Xbox Live marketplace, has been the leader in streaming video among the three major "living room" consoles, but Sony's PS3 and even Wii are busy playing catch-up. Xbox Live now has an audience about the size of a minor cable network.
Microsoft has been reported in talks with most major major entertainment creators — studios and TV networks — regarding broad content deals for the Xbox 360, envisioned as a home media center.