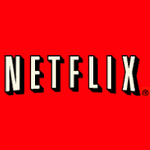 Netflix now has a presence on all three major game consoles, with news that the rental giant's streaming video service is coming to the Nintendo Wii.
The Watch Instantly programming begins this spring, the companies said. (The New York Times broke the story and gives the big picture.)
As with the Sony PlayStation 3, Wii owners can't stream video until they get their hands on a software disc made available by Netflix. Only Xbox 360 owners can skip that step.
The Wii broke big in the console market due to its family-fun games, in which players physically interact with the machine. Video hasn't been in the picture until now. The Wii machines still cannot play high definition, however.
Xbox360, which does offers HD video, is light years ahead in the video game. PS3 added Netflix's streams in November and has a built-in Blu-ray player.
"Our research shows that 86 percent of all U.S. Wii consoles are located in the living room," Nintendo of America President Reggie Fils-Aime said in the Netflix-Wii press release. "The Wii console is the social hub around which friends and family members gather to play games and have fun."
Watch Instantly plays catalog movies and TV shows, but not many current Hollywood hits. Video and audio quality are just OK. Netflix continues to integrate more content into the service — customers have the option of renting or streaming these titles — while rival Blockbuster plans to compete with streams of current films.
Netflix customers have access to the service without additional charge. Some titles are offered directly on the console. Beyond that, users use their computers to place videos eligible for streaming into a queue, then call up that content via the game console. The process is horsey, but it works.
The so-so Watch Instantly won't bring Wii many new customers, but at least it'll give big-box salesmen an affirmative answer to the "Does it play video?" questions.
Netflix chieftain Reed Hastings told CES last week: "Pretty soon we are going to be a streaming business with some DVDs." He reported that in the last quarter, half of the rental giant's subscribers had streamed at least 15 minutes of video each month.
Netflix announced a handful of video hardware partners for Watch Instantly during the Consumer Electronics Show. They include Panasonic, Sanyo, Sharp, Toshiba and Funai, which distributes the Philips, Magnavox, Sylvania and Emerson brands in the United States.