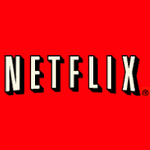 Despite investors' recent fears, Netflix continues to rule the business of online movie distribution.
Netflix owned 61 percent of the digital movie units downloaded or streamed during January, according to industry numbers cruncher NDP. The closest competitor, Comcast, had 8 percent while DirecTV, Time Warner Cable and Apple were left to divvy up the scraps.
NPD's VideoWatch Digital tracking service reports that digital video now makes up a fourth of all home video sales or rentals.
"Sales of DVDs and Blu-ray Discs still drive most home-video revenue, but VOD and other digital options are now beginning to make inroads with consumers," said Russ Crupnick, entertainment business analyst for NPD. "Overwhelmingly digital movie buyers do not believe physical discs are out of fashion, but their digital transactions were motivated by the immediate access and ease of acquisition provided by streaming and downloading digital video files."
Industry forecasters almost unanimously foresee a day when consumers no longer have the option of buying movies and TV shows in physical form.
Netflix's soaring stock gains of the past three years lost some momentum in recent weeks as news trickled out about would-be competitors experimenting with digital movie rentals, such as YouTube. But online analysts such as Goldman Sachs' Ingrid Chung say the stock should rise to at least $300 from the $200 level it fell to recently.
Consumers told VideoWatch that Netflix's Watch Instantly streaming service provided the best "overall shopping experience" and "value for price paid." Most Netflix DVD-by-mail subscribers get the online movie offerings for no additional cost. Netflix recently introduced online-only subscriptions.
Update: GigaOM ponders the question: "How did a company as savvy as Apple end up opening the back door to such strong competition (Netflix) in the digital video space?"