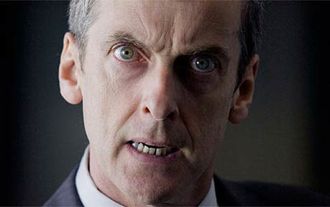 Hulu has given a vote of confidence to Britain's "The Thick of It," reaching a co-production deal that sees the fourth season of the show debuting exclusively on the online video provider.
In addition, Hulu/Hulu Plus have exclusive rights to all episodes from the first three seasons and a few specials.
Show creator Armando Iannucci is best known in the U.S. for the wicked political satire film "In the Loop," which was a spinoff from "The Thick of It." Iannucci also helmed HBO's Julia Louis-Dreyfus vehicle "Veep."
"The Thick of It" chronicles the absurdities of the fictional U.K. Department of Social Affairs and Citizenship. Malcolm Tucker is the antihero, also in the movie.
As with "In the Loop," viewers peer into "a world of political embarrassment, backroom deals, policy U-turns, spin-doctoring, political backstabbing and wild media speculation."
"The Thick of It" originated with BBC Four and, on these shores, BBC America. While Hulu/Hulu plus has an exclusive all-media window for season 4 in the U.S., BBC America will get those episodes next year.
BBC America beeps out much of Iannucci's trademark foul language, but Hulu won't. (BBC America viewers can get a Malcolm Tucker phone app and hear it all.)
New episodes of "The Thick of It" will debut on Hulu in the fall, day and date with BBC2's presentation. Previous episodes go up July 29 on Hulu.
Some U.S. critics praise Iannucci's political work as shrewd and cutting edge, while others maintain it sucks balls.
Netflix already has rights to a highly anticipated adaptation of Britain's "House of Cards," with Kevin Spacey in the Ian Richardson role as an amoral prime minister. The original "House of Cards" trilogy screens on Netflix. "House of Cards" is a black comedy, not as knockabout as "Thick of It."
Hulu already has cut similar deals with the BBC.