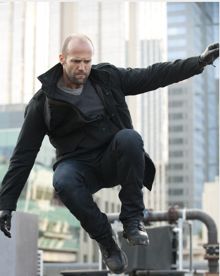 Netflix has reached an exclusive streaming video deal with new film distributor Open Road that kicks off with the upcoming action pic "Killer Elite."
The arrangement won't do anything for Netflix's current lineup of streaming movies, as the distributor has only one other film in the hopper, a sci-fi story from the writer of the "Twilight" series.
Netflix content czar Ted Sarandos says that product pipeline will fill up, however: "With their keen eye for commercial content and a savvy business plan, we are confident that Open Road will bring Netflix members a diverse array of successful and high-quality films."
The Open Road hitch-up is unusual for Netflix, which largely deals in bulk, on existing film and TV catalogs. Along with the recent output deal for the political TV series "House of Cards," the move signals a more aggressive, preemptive buying strategy for streaming media content.
The streaming movie deal calls for the addition of Open Road movies during the "pay TV window," meaning after their release on DVD.
Meanwhile, a new crop of Asian action movies has popped up on Netflix's Stream Instantly service thanks to a deal with distributor Well Go USA. Top titles include both "Ip Man" movies, the impressive South Korean gangster film "The Man From Nowhere" and John Woo's remake of "A Better Tomorrow."
Open Road, launched this year, was built by cinema chains AMC Entertainment and Regal Entertainment. Its goal is to buy and distribute up to 10 medium-budget films a year.
"Killer Elite" opens Sept. 23. The indie action thriller tracks a special ops agent (Jason Statham) as he tries to rescue his mentor (a bearded De Niro) from a gang of elite British combat veterans. Clive Owens is the bad guy in chief. (Note: Not a remake of "The Killer Elite.")
Open Road's next project is "The Host,"
a science fiction tale from Stephenie Meyer ("Twilight") — not to be confused with the outstanding South Korean monster movie of the same name that recently exited from Netflix streaming.
The new movie tells of an alien "soul" who tries to take over the body of a human heroine — as has been done across the globe — but is instead persuaded to seek out the remaining free humans. Andrew Niccol ("Gattaca") directs and Saoirse Ronan ("The Lonely Bones") stars as the reluctant hostess.
Don't bother getting in line, "The Host" is set for a spring 2013 release.