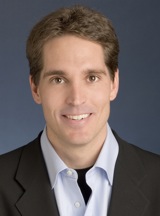 In what could be "the fastest start of any online video subscription service," Hulu's premium service is on track to top 1 million paying customers in 2011, CEO Jason Kilar says.
Hulu should make about $500 million during the year, vs. about half that in 2010, he said. Chump change in the TV business, but an impressive showing in online TV, an industry built around reruns.
In a "Q1" spin roundup, the online video service's CEO wrote that "content partners" grew from 211 in the same period last year to 264 this year. As a group, they'll be raking in $300 million over the year, Kilar predicted.
He singled out the availability of new programming from Viacom brands such as MTV, Comedy Central, VH1 and BET. Included in that nod was the return of "The Daily Show With Jon Stewart" and "The Colbert Report," which made a noisy exit from Hulu in March 2010.
Hulu Plus also recently picked up rights to the Criterion Collection catalog, to the consternation of Criterion fans who'd been enjoy the label's arthouse fare on Netflix.
Hulu, owned by News Corp. (Fox), NBC Universal and Disney, marked its third anniversary on March 12 (if you don't count its protracted "beta"). Hulu Plus debuted Nov. 17.
Kilar, a former Amazon exec who seems to be in and out of favor with his big-media bosses several times a year, recently blasted content providers and rival Netflix for the current state of online video economics. Studios and networks were guilty of "under-pricing of their content to digital distributors," he wrote in a Hulu blog post that reportedly enraged the suits.
The advertising model that built network TV — and continues to pay the bills for content production — has resulted in decades of "wasted impressions and an often irrelevant experience for consumers," Kilar said.
"History has shown that incumbents tend to fight trends that challenge established ways and, in the process, lose focus on what matters most: customers," he wrote. "Hulu is not burdened by that legacy."