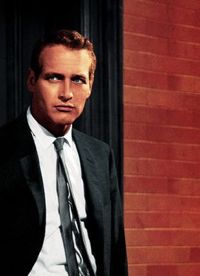 "Love it or leave it," went the tagline for "WUSA," a movie about right-wing radio that Paul Newman called one of his best works.
Mostly, audiences of 1970 left it, tired of conspiracy movies and less than thrilled about seeing star Newman playing a cruel and cynical drunk.
Critics weren't impressed, either: "WUSA" is not an ordinary bad movie," the New York Times reviewer allowed, after lashing it as a work that "feels more like poor theater than poor moviemaking."
Time seems on the side of "WUSA." The movie certainly had a measure of prescience: These days, the right-wing radio station with grand ambitions brings to mind Fox News, while Newman's gun-for-hire radio personality smacks of Rush Limbaugh (a mere 19 years old when the film was released).
The movie has been underground since the early '70s, only now surfacing on Olive Films' DVD of "WUSA."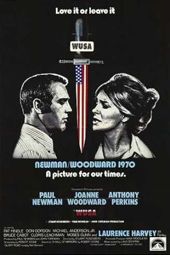 "WUSA" has its charms, chief among them the pairing of Paul Newman and his wife Joanne Woodward, who plays a scarred barfly "too dumb for the phone company and too old for the 5 & Dime." Newman also co-produced.
Adapted by Robert Stone from his first novel, the movie wanders about New Orleans, soaking up damaged souls such as Anthony Perkins' liberal do-gooder and a cheerful cripple played by Cloris Leachman.
Perkins is terrific as the stooge who senses evil in WUSA's America First fantasies and devolves into the man who would not take it anymore. Laurence Harvey and Pat Hingle also turn in first-rate work.
Olive Films' DVD presentation is bare bones, unfortunately. There are no extras. The film looks pretty good and sounds OK in mono.
Check out Glenn Abel on Google+