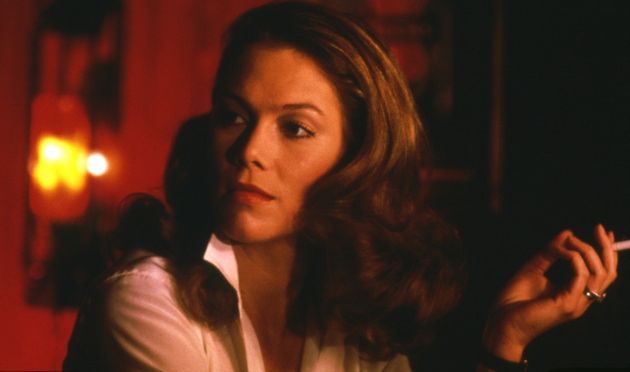 "You're not too smart, are you?" the femme fatale of "Body Heat" says to the fall guy. "I like that in a man."
Can't boil down film noir any better than that. The line comes from Lawrence Kasdan, circa 1980, who had bet big on the mostly forgotten genre for his first directing project. Kasdan was holding aces after writing "Raiders of the Lost Ark" and "The Empire Strikes Back" but figured a face-first flop would keep him out of the director's chair forever.
The B-movie genre's rat-a-tat dialogue sounded like sure boxoffice. "The language of noir is very extravagant," Kasdan says in "The Plan," a terrific new documentary on the making of "Body Heat." Plus, "I felt like I would have a lot of fun."
The plan soon included a sexy and talented stage actress, Kathleen Turner, who had never made a film. "She had the perfect (voice) for film noir," Kasdan recalls. Like a Lauren Bacall knockoff. Plus, "she had the legs to pull it off."
After nine years, WB finally has rereleased Kasdan's "Body Heat" in a single-disc "deluxe" edition (retail $19.98). It includes three connected documentaries on the making of the film, a curious European TV interview with young Turner and her leading man William Hurt and some deleted scenes. The widescreen video and 5.1 audio are unremarkable but OK.
Kasdan, Turner and Hurt all roll out for the new docus. They seem to have soft spots for the project, which they shot in Florida because of the writers strike. "It was the three of us against the studio system," Turner says. George Lucas kept the production going with a promise to cover budget overages.
"Body Heat" startled the good people of the fern-bar era with its sweat-drenched nude scenes for Turner and Hurt. Turner recalls how a schedule screw-up led to their shooting the money sex scene on Day 1. She was terrified, but Hurt tamed the weird dynamic, the actress says, gratefully. The film pleased a lot of women weary of the time's tacky-macho movie sex. "I wanted a woman's voice in there," editor Carol Littleton says. "Not a male fantasy."
Today, with classic film noirs sitting pretty on DVD, the film plays plenty slick — like a Steely Dan CD tossed on top of a pile of old Stones records. But as co-star Ted Danson puts it, " 'Body Heat' wasn't a ripoff. It was a film noir."