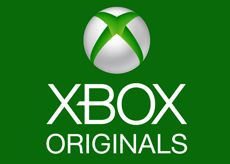 Xbox Originals start debuting in June, but the launch pad looks to be shooting blanks. That Steven Spielberg-linked "Halo" series you heard about? Nowhere in sight.
The multimedia game console's first two offerings are live content from the Bonnaroo music festival and a reality show featuring "a global search for soccer's most gifted and undiscovered street stars."
Xbox's content chief admitted the start wasn't much. "It's the beginning of a long journey, but we're incredibly excited to be on our way," said Nancy Tellem, the president of Xbox Entertainment Studios.
"Microsoft execs made a lot of promises, but had little to show," Deadline Hollywood sniffed of the April 28 presentation to advertisers.
The Bonnaroo event runs June 13 through 15. Artists include Elton John, Jack White, Kanye West and Vampire Weekend. Xbox bills itself as the "exclusive broadcasting partner" for the Tennessee event, but it wasn't clear how much of the festival would be shown live. Xbox vows "a virtual experience featuring the best performances, multiple stages, biggest artists and amazing SuperJams."
"Every Street United" boasts soccer veterans Thierry Henry (New York Red Bulls) and Edgar Davids (Ajax). The nine-episode series "culminates this July in a 4v4 street game finale in the shadow of the World Cup in Rio de Janeiro," Xbox said.
Xbox scored some freebie publicity in recent days when a documentary team for the series "Signal to Noise" successfully unearthed a cache of "E.T." video games on the Atari platform, buried long ago as toxic waste. "Atari: Game Over" streams later this year. The series proffers "little known stories of how modern technology has radically altered the way we interact with our world."
The Xbox programming slate was heavy with content for the gamer male. A "Halo" "digital feature" from Ridley Scott's company; the Channel 4 co-production "Humans" about a robotic servant; an adaptation of the apocalyptic graphic novel "Winterworld"; and "Deadlands," offering "an alternative history of the Weird West."
Tellem comes from CBS Entertainment, where she shepherded mainstream fare such as "King of Queens."