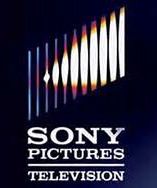 Netflix and Sony Pictures TV are in the family way.
The streaming media provider has exclusive rights to a new original drama from the creators of FX's acclaimed "Damages." It's billed as "a suspenseful family drama" kicking off with 13 episodes.
The deal, which is exclusive in Netflix's coverage areas, is the first the streaming media company has made for original content from a Hollywood major.
Netflix hits "Orange Is the New Black" and "House of Cards" came from indie producers.
Netflix said the new series "centers on a family of adult siblings whose secrets and scars are revealed when their black sheep brother returns home."
Todd A. Kessler, Daniel Zelman and Glenn Kessler (collectively "KZK") are the creators of the series, which apparently hasn't been named. They said they were excited about working with "a company committed to cutting-edge storytelling in a vibrant, new space."
KZK knows a thing or two about alternate distribution: The team kept the Glenn Close starrer "Damages" alive by moving it from FX to DirecTV's Audience channel for its fourth and fifth seasons.
The executive producers described the new project:
We've always wanted to put our spin on a family saga and examine universal themes of family in a way that has never been seen before on television. The series is a tightly wound thriller that explores the complex bonds between parents and children, brothers and sisters, and the rivalries, jealousies, and betrayals at the core of every family.
The series is set to begin production in early 2014.
Todd A. Kessler's credits include HBO's "The Sopranos."
Sony Pictures TV just wrapped AMC's "Breaking Bad" and bowed NBC's "The Blacklist," both crime series.
Netflix won several Emmys for "House of Cards" this year, with "Orange Is the New Black" eligible for the awards to be handed out in 2014. Those two shows were critical favorites, but Netflix original "Hemlock Grove" and U.S. exclusive "Lilyhammer" received mixed reviews. All of the series are returning for second seasons.