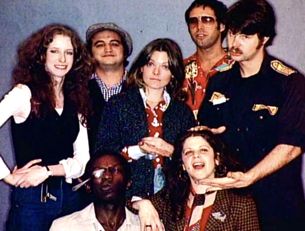 " 'Saturday Night Live' has pervaded and defined our culture for decades," Yahoo CEO Marissa Mayer says. Now, 38 years worth of "SNL" will be pervading Yahoo.
Archived content from the NBC comedy chestnut will flow exclusively to Yahoo video come September, covering the years 1975 through 2012.
The classic "SNL" clips will be coming down from Hulu and even NBC.com under the deal, which lasts for a year. The adventures of the Blues Brothers, the Coneheads, Sarah Palin, the Wayne's World gang and the Samurai Baker are owned by creator Lorne Michaels' Broadway Video Entertainment.
"This deal will ensure that SNL clips from past and future seasons will be even more accessible to fans across all generations," press-released Jack Sullivan, CEO of Broadway Video. Some musical performances are part of the deal, as well as behind-the-scenes footage.
Yahoo and Broadway Video are building a digital video hub for the "SNL" archives, which also will appear elsewhere on the massive site, including presumably Yahoo Screen.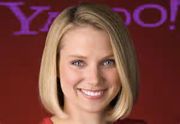 Mayer, the fashion-forward veteran of Google, has been expected to make more of a mark on the company's offerings in her second year, and the high-profile "Saturday Night Live" content should go a long way toward restoring some of Yahoo's faded glory. She announced the deal on the Yahoo blog, describing herself as a "lifelong fan."
Hulu retains rights to current "SNL" episodes and clips, but will share content with Yahoo, the New York Times reported. The Yahoo exclusivity does not extend to overseas markets.
Yahoo found comedy video success with Ben Stiller's reality spoof "Burning Love," going into its third season on the web site and on E! cable TV.