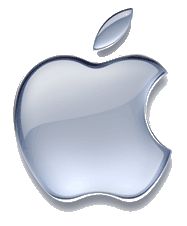 Downloading movies always was a bit of an odd duck. In some ways, it's an extension of the old need to own an artifact such as a DVD, possessive proof that you're down with "Office Space" or "Citizen Kane."
When we buy a movie off iTunes, the file roosts on the local hard drive, gobbling up space. Kind of like a big DVD box set you rarely touch.
The big streamers — Netflix, Amazon — simply send the content to you, and that's that. No hangovers, no commitments. Soon, all entertainment media will work that way. All those MP3 files don't make much sense either — at least if you're engaged in forward thinking. You want to hear "Unchained Melody" on Valentine's, who cares where the file sits.
Now comes news that Apple's iTunes 8 upgrade will include streaming video for video purchases, meaning the movies or TV shows remain on Apple's computers, not yours.
Apple Insider, which broke the story, says the feature is called iTunes Replay. The tech blog says the scheme will have iTunes functioning as a media server, from which you call up the movies you've paid for, whenever you want. Replay on demand.
One clear beneficiary will be the lagging Apple TV box, which should be able to send the video stream to your TV without its current minor hassles and storage limits.
Of course, streaming high-quality video requires big pipes and up-to-date broadband service. Those with slower streams will need to stay with downloads, which usually perform flawlessly at the local level. And those hit movies won't be of much use when you're flying the unfriendly skies.
Silicon Valley Insider urges Apple to produce a cheap Apple TV box without a hard drive, a video sister to the AirPort Express wifi distributor.
Meanwhile, Netflix announced today that it broke through the 10 million-subscriber barrier. So far this year, that adds up to about 600,000 new subs. Who knows how many came aboard exclusively for the Watch Instantly streaming service (no additional cost with a regular subscription), but most analysts are crediting the Netflix online videos with boosting the bottom line.
And Blockbuster unveiled its plan for video game rentals by mail, allowing the waiting-line specialist to compete with Gamefly.