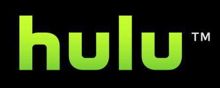 The free Boxee software and the free Hulu video service made a lot of early adopters happy recently, as streaming online video from the networks flowed effortlessly onto TV screens.
It was, many users said, a vision of the TV medium's future. A happy-happy-joy-joy vision. Too bad that promising pairing of content and delivery systems has vanished, as of right about now.
Hulu has cut off Boxee, responding to complaints from networks and producers. Hulu, as you probably recall, is a joint venture between NBC Universal and News Corp., which owns the Fox TV network.
While Hulu works hard to market itself as a hip independent entity, it's an online video operation owned by control-freak content providers. (It's a wonder that Hulu exists at all.)
Boxee chieftain Avner Ronen blogged thusly:
"Two weeks ago Hulu called and told us their content partners were asking them to remove Hulu from boxee. we tried (many times) to plead the case for keeping Hulu on boxee, but on Friday of this week, in good faith, we will be removing it."
Over on the Hulu blog, the word from CEO Jason Kilar (pictured) was, "We are under no illusions about the likely Boxee user response from this move":
"While we stubbornly believe in this brave new world of media convergence — bumps and all — we are also steadfast in our belief that the best way to achieve our ambitious, never-ending mission of making media easier for users is to work hand in hand with content owners."
The blog entry goes on to say some carefully worded things about the online video medium's complexity and Hulu's "tough mission" of making viewers and providers happy.
Boxee, which admittedly has no particular business model, could find itself back in the shadows after this brush-off from the networks. The entertainment industry, collectively, isn't all that smart about forward-technologies, but it has learned some hard lessons in the past decade or so. One of those is to not let startups get near their revenue streams.
And, the industry has learned to act before outside technologies burrow their ways into the hearts of viewers.
Blaming Hulu for caving in to corporate interests is a waste of emotional energy, but that hasn't stopped plenty of people from trying:
"If this is how you treat your users I won't be a user anymore. Goodbye Hulu." And for many, it's hello again to illegal, high-quality, ad-free downloads.
TV.com, from CBS Interactive, meanwhile, isn't taking a similar take-down notice from Hulu gracefully.
"CBS Interactive is well within its rights to stream Hulu video content on TV.com under its agreement with Hulu. We are evaluating our next steps at this time," the company said in a statement.
TV.com wasn't a factor when Hulu and TV.com first hooked up, but CBS has since bought the video web site as part of a larger deal. TV.com's relaunch of a few months back was ridiculed as a blantant rip of Hulu's design and functionality.
TV.com and Hulu are now competitors, whether or not CBS wants to admit the obvious. Nothing like a legal threat to get that bad blood flowing.