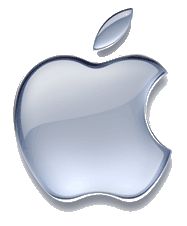 NBC Universal, the provider of about 40% of the videos downloaded on the iTunes Store, is calling it splits with the Apple retail site.
The media beehive apparently pulled out over pricing and piracy concerns. Universal Music Group, which belongs to France's Vivendi, walked last month.
The New York Times says this could be big trouble for Steve Jobs and company:
The defiant moves by NBC Universal and Universal Music could embolden other media companies that have been less than thrilled with Apple's policies. NBC Universal was the second company to sign an agreement with Apple to sell content on iTunes, and its contract stipulated that Apple receive notice of plans to cancel 90 days before the expiration date. … Assuming similar provisions in deals negotiated with media companies like CBS, Discovery and the News Corporation, a parade of 90-day windows will be coming due.
No NBC shows made the TV-episode top 10 this morning. In fact, none of the shows came from the Big Four networks. The best-selling NBC shows on the iTunes Store include "Heroes" and "The Office."
The Just an Online Minute blog adds this:
The news, which comes as NBC and News Corp. are gearing up to launch their own Web TV service, Hulu, shows that more Internet TV sites don't necessarily mean more options for consumers. On the contrary, it indicates that networks want to exercise tighter control over the Web distribution of their programs.
The videos won't come down until the end of the year and, of course, talks continue. Don't bet against a last-minute deal.
Update 9/1: NBC Uni's online video joint venture with News Corp. gets a name and launches a beta.
Update 9/20: NBC Uni unveils NBC Direct, a service that allows consumers to download TV shows on the night they air. The files are good for a week, only.