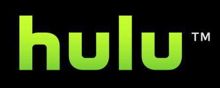 NBC Universal and News Corp.'s joint venture in online video downloads has a groovy name and a beta signup that's just under way.
I'm thinking Hawaii here, but the name Hulu means squat. One of those Joost-like free-spirit fantasy words cooked up by a squadron of marketing professionals.
CEO Jason Kilar fields the inevitable huh?s pretty well …
Why Hulu? Objectively, Hulu is short, easy to spell, easy to pronounce, and rhymes with itself. Subjectively, Hulu strikes us as an inherently fun name, one that captures the spirit of the service we're building.
… before descending into PR garble.
As for the beta, it's supposed to start in October, which was when the downloading service had been scheduled to launch. Or perhaps that is the launch, based on the recent examples of "betas" that encompass everyone on the planet who gives a rat's ass.
"We're going to start small and grow iteratively in terms of the volumes of people that we invite to participate in the beta," Kilar writes on the Hulu site.
No mention anywhere on the site of the media giants News Corp. and NBC Universal. It's all "Team Hulu." Why the distance? Perhaps it's a cool startup out of Venice Beach, kids!
Anyway, The blog boys and pundits are all busting on the name, but I like it. (Anything that makes me think of the island of Lanai works.) And, come to think of it, Joost isn't bad, either.
The site's fare, predictably, includes cool shows like "The Family Guy" and "The Simpsons" as well as tiresome shows like "Las Vegas" and "Bones."
The christening comes a few days after NBC Uni told Apple it was pulling its video content from the iTunes Store. The contract dispute drags on, with about 40% of the iTunes video content at stake.