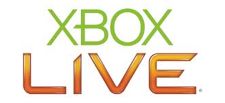 The BBC and Microsoft are in talks for the British pubcaster to offer video on the Xbox Live Video Marketplace.
"We are working diligently on multiple fronts to make it happen," said Ross Honey, senior director for media at Microsoft's content and partner strategy group. "The BBC is a great content provider." His comments appeared in the Sunday Times.
The BBC's "Planet Earth" has been a sensational seller on DVD and Blu-ray. BBC America, of course, has a highly engaged audience on U.S. cable.
It wasn't clear if British audiences would be able to access the content due to U.K. restrictions linked to its public TV license fee.
Hat tip to our friends at the digital media site last100.