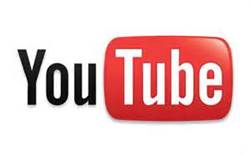 Want more than just your "Daily" dose? Fans of Jon Stewart's gooney-news show will be swimming in video later today when Comedy Central unleashes a web site featuring a searchable database of shows past.The site — thedailyshow.com — will serve up about 13,000 video segments, representing everything ever on the show since its 1999 debut, the Los Angeles Times reported this morning.
Users will be able to search by topic as well as date. There will be lots more of "The Daily Show" to post, apparently, as host Stewart signed a contract extension that'll keep the irony coming until at least 2010, the network said Thursday.
Comedy Central owner Viacom has filed a $1 billion copyright suit against YouTube over its users' postings of "The Daily Show" and other corporate programs. That move resulted in the show coming down from YouTube, where it was a huge draw.
The dead-end site should work for active fans of the show, but this just feels like another old-media move. Media Post's Wendy Davis calls it like this:
Obviously, the venture is an experiment, marking Viacom's attempts to figure out what will work online. And, while posting clips on a Viacom-owned site makes more sense than letting them gather dust in a vault, the new initiative might not be the best way to get clips seen. … Attempting to corral all of a show's clips on one site doesn't seem like an optimal strategy. Also, while the new site is still a work-in-progress, it's not yet clear whether Viacom intends to add features that will encourage the viral spread of clips. But without that ability, the site's potential seems limited.
Earlier this week, YouTube unveiled its automated service allowing copyright holders to effectively ban their shows from the video-sharing site. Meanwhile, Viacom floated the idea of working with YouTube again.