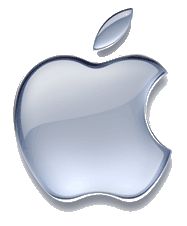 NBC's divorce from the iTunes store is official. The TV content that made up something like 40% of video sales has left the iAuditorium, as foreshadowed last fall when NBC Universal and Steve Jobs went to war over the network's desire to test $2.99 pricing for some of its shows.
That primetime content now can be found on NBC.com, the new NBC Universal-Fox project Hulu and via a couple of other routes. For free.
Forrester Research analyst James McQuivey ponders the fate of video on iTunes in an eyebrow-raising piece posted on CNET. Interesting not only for its analysis, but also in the way it reflects big media's linear thinking.
The distribution model that made the iPod, iTunes and related products so successful in music can't be ported over or adapted to video, he notes. Blame it on the Hollywood studios:
"Most of them have still not agreed to sell new releases through iTunes — either from fear of building an Apple monster, or because of exclusive commitments to other partners in paid TV or elsewhere. That's why, despite the back catalog of movies that Paramount, MGM, and Lionsgate feature there, the result is a stunning lack of movie content for purchase."
Certainly the amount of content on iTunes is an issue. Output deals always are fluid; the stuff comes and goes. You still can't buy the Beatles via iTunes.
But this think piece wanders off with the interesting idea that without these movies (or TV shows), "the value of an expensive video device is dramatically lessened." Wonder how many video iPod owners would go along with that statement.
One commenter on a Silicon Alley Insider post had this to say about NBC and iTunes:
I have purchased numerous NBC television shows via iTunes and while I have thoroughly enjoyed them (especially because they are ad-free), I will not be pursuing that content via other distribution methods. … I watched NBC content because of iTunes/iPod, I didn't buy my iPod because of NBC!
The Forrester analyst wrote, "Unfortunately for consumers, the movie industry won't let you rip DVDs to iTunes." OK, but not many consumers give a rat's ass about what Hollywood wants — just as they weren't concerned with the desires of their slower cousins in the music business.
Whatever it takes to make most studio content transferable and portable will become routine, just as MP3-related software made music-copying such a breeze. Once the distribution patterns are set, the hacking will go mainstream.
Any kid with some tech savvy can copy movies or TV shows on DVD to the various video iPods — just as the public has done for a decade with their CDs. (Let's just say the homebound Apple TV is over.)
Just because you can't download "Transformers" from iTunes doesn't mean fanboys all over the world aren't running around with a copy in their back pockets.
Illegal? Whatever. In the court of common sense, piracy is when the content is stolen via, say, BitTorrent — but not when a product that's been paid for is made portable by the owner.
So it's hard to buy McQuivey's (interesting) notion that the Apple video portables are going to be expensive trash now that iTunes lost "Lost." The real barriers to portable video proliferation are the significant storage issues, as the piece points out.
As for the iTunes store, Jobs and Co. have to make with more video content we want to buy or rent. Shouldn't be too hard in this video-saturated world. Bet on Jobs.
There are additional obvious things Apple can do, like changing from a download-to-own model to a pay-per-view movie model, a strategy that Hollywood has embraced and that also solves long-term storage problems for consumers. However, the real innovation comes if and when Apple funnels more Web video — both professional and user-generated — into iTunes. Envision ubiquitous "download this to iTunes/iPod" links …
Sounds about right.
Suggest you check out "Perspective: Why Apple can't do to video what it did to music."