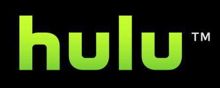 The NBC Universal-Fox site Hulu continues to impress. The video site just expanded its public beta to include high definition. I took a virtual walk around the HD Gallery to viddie the results.
The showcase features trailers from five new and upcoming films: "Alien vs. Predator: Requiem," "Horton Hears a Who," "Wanted," "Charlie Wilson's War" and "Hitman." Unfortunately, with the possible exception of "Charlie Wilson," these movies appear to suck. But we're here to look at the pretty pictures …
The animated "Horton" had the best images, as is typical with CGI material displayed in high definition. On Hulu, the animation looked sharp and clear, but the visual experience clearly lagged behind a decent TV monitor running similar content in any format: HD DVD/Blu-ray, upconverted DVD and even DVD.
Still, for streaming video on a midpriced computer monitor (16×9), this was a visual treat, far better than I've seen to date. That's in line with what Hulu has to say in its HD preview:
We've limited the bitrates on these HD streams to allow as many users as possible to sample high definition streaming. Even so, we think you'll agree that the results are a huge step up from what we're used to seeing on the web.
Given expectations, a few of the live action trailers seemed a bit flat and dingy — probably more a question of source material, or even the choice of shots in the trailer. "Alien" and "Hitman" looked drab at times, while "Charlie Wilson" and "Wanted" had some sparkle. There were no signs of artifacting or other video noise. The video stream never broke and the pause feature worked like a charm. (The photos on this post come from the HD and give a pretty good idea of the quality. I did brighten up the images a tad.)
The lossless audio is a major perk of high definition on DVD systems. On Hulu, even played through a decent PC system, the sound was nothing special. Except for that one moment of real clarity and presence, in which an announcer thanked the sponsor. I have no idea how the audio was streamed.
The Hulu HD comes out at 1280 x 720 resolution, using the H.264 video codec for compression. Viewers need broadband, the latest Adobe Flash Player 9 and a reasonably fast computer. The requirements can be found on the HD Gallery's intro page. You'll need to be in on the Hulu beta.
Meanwhile, NBC Uni has been busy on other fronts:
TechCrunch reports that NBC's own site, NBC Direct, is turning to P2P distribution of its downloads. Apparently this is another move toward high definition.
NBC Universal also did the spin on an output deal with SanDisk for videos on the Fanfare service, which uses a portable hard drive to haul online video from PCs to TVs. Fanfare has an iTunes-style store for downloads that gave NBC the pricing control it failed to wrest from Steve Jobs. The deal includes content from NBC's primetime sked as well as Sci-Fi Channel, Bravo and the like. Here's the closing snark: Anyone have a Fanfare player? Hands? OK, how about an iPod …