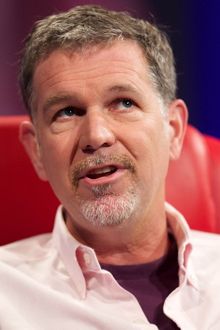 Netflix continues to stream ahead into VOD, announcing a partnership with electronics maker LG Electronics that'll route movies directly onto TVs.
Netflix chieftain Reed Hastings told the New York Times that he envisioned the rental company as a movie channel streaming into various electronic devices:
"We want to be integrated on every Internet-connected device, game system, high-definition DVD player and dedicated Internet set-top box. Eventually, as TVs have wireless connectivity built into them, we'll integrate right into the television."
The Wall Street Journal said the product initially would flow through an LG set-top box that might also be able to play discs in the dueling high-definition formats. LG already makes a combo high-definition player
that hasn't done much business, largely due to its $800 price.
The Journal also said a video game partner was in the mix for Netflix.
Netflix's 7 million customers already have access to free streaming movies on PC via the mail-rental pioneer's Web site. This built-in audience also would get movies free via the Netflix-LG service, easing consumer reluctance to pay money for an additional set-top box in a 1,000-plus channel world.
Apple and 20th Century Fox will unveil their online movie rental partnership in a few days, at CES. Fox movies and TV shows will be available on iTunes. Other studios' fare may be part of that mix.
Apple already has a set-top movie streaming device, the commercially disappointing Apple TV.
Silicoln Valley Insider asks 5 Questions About LG's Netflix Movie Devices.