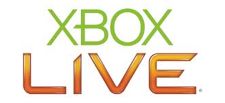 The Xbox Live Marketplace is clearing shelf space for content from the Disney-ABC Television Group and the (sort of ) film studio MGM.
Later this month, about 500 hours of content from the ABC and Disney TV networks will surface, a chunk of it in HD. Shows include your basic hot sellers: "Lost," "Hannah Montana," "Desperate Housewives" and "Grey's Anatomy." Classic ABC news broadcasts and specials dating back to 1963 are in the mix as well.
The MGM films — "Rocky," "Barbershop," etc. — include titles from UA, which are getting a big DVD push this year. "Many" of the films in the Xbox deal will be in HD.
"The ability to offer such great content in high definition further expands Microsoft's commitment to connected entertainment with Xbox 360," press-released Robbie Bach, president of the Entertainment and Devices Division at Microsoft.
The annoucement came as the Consumer Electronics Show gets under way in Vegas. Xbox's nemesis, Sony's PlayStation 3, got a big boost late last week as Warner Home Video went Blu-ray exclusive, instead of continuing to output titles in both formats.
Meanwhile, Britain's BT has hooked into the Xbox Marketplace, allowing BT customers to use the 360 console to access the BT Vision service and its library of on-demand video content. BT Vision customers with an Xbox 360 console now can get BT Vision from either the console or a set-top-box.
"For the first time consumers in the U.K. will be able to experience the advantages of an advanced TV service together with the benefits of next-generation gaming," said Dan Marks, CEO of BT Vision, live via press release. So motivated couch potatoes can watch TV, voice chat, IM and segue over to games off the same interface. Cool.
No indication that this hookup will allow frustrated Brits to beat U.S. studio delays on release of movies and TV shows there.