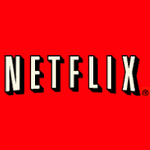 Looks like it's time to give Netflix another look, even if you don't want to fool with those dorky red envelopes.
The mail-rental giant's Watch Instantly feature today went to unlimited video streaming for almost all customers. Unless you're paying $4.99 a month, you're in. Previously there were caps on the number of online viewing hours. (Mac users, you get nothing — Windows only.)
Netflix says its streaming video library has about "6,000 familiar movies and TV episodes." The main DVD library has something like 90,000 titles. I will be checking out the service via the 2-week trial offer. Self-serving ad link below.
As the world knows, Steve Jobs is about to announce movie rentals for iTunes in a few hours. This annual MacWorld speech has become a one-man CES for Apple and its competitors (last year it was the iPhone unveiling). Jobs' rivals won't let the man get onstage without a bunch of last-minute random vectors. First it was Amazon and its giant MP3 giveaway, now it's Netflix.
Amazing to see the download/streaming universe expand so suddenly — in just six months — after years of slow growth. And much of the credit goes to, yep, Steve Jobs.
Clear case of bias: I sat in on a meeting with Jobs a few years back. Told him we loved his Macs, and he said he loved our web site and visited it daily. Cool guy. I'm a Mac owner as well but I put up with a PC laptop. And yeah, I own some Apple stock, too. Go stock.