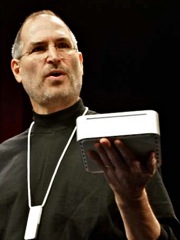 Apple TV boxes with the new and hopefully greatly improved software are in the stores.
An "Inside Apple" newsletter emailed out in the middle of the night announced the availability. Apple customers are invited to test drive the new software at a retail outlet.
As expected, the new features include rental of movies and TV shows directly from the TV-connected box, some in high definition with 5.1 surround.
Apple TV automatically checks for software updates — similar to iTunes — but owners of the older machines can get their new software fix right now.
Steve Jobs told MacWorld the updates would be available in mid-January, but the company later announced a delay. Analysts have been debating the new Apple TV software's merits sight unseen, until now.