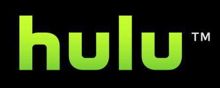 Hulu's come-one-come-all beta is over. The NBC Universal-Fox video streaming site officially went public Wednesday to another round of cheers from the media.
Funny to think back on last summer, when they all laughed. The odd name inspired hate posts from bloggers, who cited the wanna-be-hip handle as evidence the old media didn't get it and never would.
Even operating in public beta mode, Hulu quickly emerged as the nexus for "premium" (professional) entertainment videos online. The yang to YouTube's ying.
As part of this week's grand opening, the site paraded out its list of content partners to date. They include Warner Bros. TV, Lionsgate, the NBA and NHL. Not CBS, as hoped for and rumored. Full list below.
Hulu said that in the past 30 days, over 5 million people viewed videos via the Hulu or its distribution network. The big partner sites in the net are AOL, MSN, Yahoo, MySpace and Comcast's Fancast.com. But of course any site can present a Hulu video, via YouTube-style emedding code. Complete with the ads that the Hulu loop gets paid for.
Having product from Fox, NBC and the Universal studio gave Hulu much of its initial momentum, but credit also should go to the interface designers, who came up with a bitchen intuitive set of controls. When watching videos elsewhere, I'm looking in vain for Hulu's dim-lights feature. The video interface feels like something out of Apple's shop.
Too good to last? Silicon Alley Insider thinks Hulu is headed for a meltdown.
List of Hulu content providers after this word from our sponsors:
FOX, NBC Universal, MGM, Sony Pictures Television, Warner Bros. Television Group, as well as Access Hollywood, AST Dew Tour, BNET, Bravo, Broadway Video, CenterStaging, Chic.tv, Chiller, CHOW, CNET, Comedy Time, Davis-Panzer Productions, E! Entertainment Television, ExerciseTV, FEARnet, Ford Models, Fox Atomic, Fox Movie Channel, Fox Reality, Fox Searchlight, Fox Sports, Fox TV Studios, Fuel TV, FX Networks, G4TV, Gamespot, Gamespy, Hidden Universe, IGN, Image Entertainment, Lionsgate, LX.TV, MEN7, Mojo, Movieola, My Network TV, National Geographic Channel, National Geographic Digital Shorts, NBA, NBC Sports, NHL, Oxygen, Paley Media, Reveille, Salient Media, SciFi Channel, Shout! Factory, Sleuth Channel, SpaceRip, Speed, Sundance Channel, Taste TV, The Fight Network, The Golf Channel, The Onion, The Style Network, TV Guide, TVG, Twentieth Century Fox Film Corporation, Twentieth Century Fox Television, Twentieth Television, Universal Pictures, USA Network, Versus, Vuguru, WatchMojo, Wine Library TV and World Wrestling Entertainment