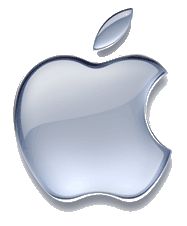 iTunes made a much-needed upgrade to its movie download business with today's news that major Hollywood films will be available on Apple's retail site day-and-date with their DVD releases.
The movie downloads on the iTunes Store are flowing from Disney, 20th Century Fox, Warner Bros., Paramount Pictures, Universal Studios Home Entertainment, Sony Pictures Entertainment, as well as the major indies Lionsgate, Image Entertainment and First Look Studios.
The move already is paying off: Six of the top 10 iTunes movie sellers as of today were released to DVD within the past couple of weeks, led by "Cloverfield" (April 22). None of these titles were available for iTunes rental.
Only a couple of this week's DVD releases are up there, but chick-flickers can score "27 Dresses" and "The Diving Bell and the Butterfly." All of these films are available for download on Amazon's Unbox.
The lag time for movie downloads has made this business look kind of goofy, with digital product running a couple of months behind the home video window. So count this as a major victory for Steve Jobs' bid to make the iTunes Store a dominant player in movie downloads.
This delay time is critical to film studio economics. The studios, movie exhibitors and the home video distributors and retailers have been fussing over the release window since the first Betamax hit the shelves. The window (delay) continues to close, to cinema owners' dismay.
Apple's press corp is struggling with the day-and-date concept.
The iTunes press release states: "New releases available for purchase on the iTunes Store this week, concurrent with their DVD release, include "American Gangster" and "The Diving Bell and the Butterfly." Sounds good, except "American Gangster" came out on DVD months ago. And, ironically, "Gangster" was a victim of big-time BitTorrent downloading shortly after the theatrical film came out.
iTunes also is selling "Juno," "Alvin and the Chipmunks" and "Walk Hard: The Dewey Cox Story."
The big news came out on the fifth anniversary of the iTunes Store, a massive world-changing success in the music business.
Netflix stock, trying to recover from a quarterly earnings warning that sent it down 24%, took another hit with today's news of the iTunes movie download deal. On a terrific day for the market, NFLX took a 3% hit. AAPL was up almost 3.5%. (Disclaimer: I own Apple and bought Netflix on the big dip.)