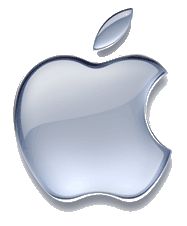 Wasn't too long ago that Apple and NBC Universal went to the mattresses over flexible pricing for TV episode downloads. NBC wanted it; Steve Jobs didn't. NBC Uni walked.
The iTunes Store policy of one-price-fits-all is toast, however, thanks to the clout of HBO's powerhouse series such as "Sex and the City," "The Wire" and "The Sopranos."
While the download price for "Sex and the City," "The Wire" and "Flight of the Conchords" is set at iTunes' standard $1.99 per episode, episodes of "The Sopranos," "Deadwood" and "Rome" are priced at $2.99 per episode. HBO and Apple confirmed availability of the new downloads Tuesday and you can buy them now.
The iStore also has its version of a DVD box set: Entire seasons can be downloaded at prices lower than for DVDs. For example, season 1 of "Sopranos" goes for about $39.
For upcoming series, there's a catch. Most TV nets allow their espisodes to go online a day or so after they air, but in this case it's a package deal, with the series' entire seasons going online day-and-date with their DVD releases, the New York Times reported in a story about the HBO-iTunes deal. This keeps the value proposition high for cable premium subscribers, but means the downloads will be something less than special, despite what your receipt says.
NBC Uni, meanwhile, last week unveiled a programming output deal with Microsoft for the portable Zune that covers hundreds of NBC shows. The price? Get this: a fixed $1.99. (OK that's 160 Microsoft points.) Zune also now offers shows from Viacom's Comedy Central, Nickelodeon and MTV.
Zune?
(updated 5.13 to reflect HBO confirmation of New York Times story)