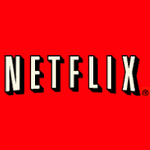 Netflix's stock forgot which way was down this week, spurting up on news that the DVD rental outfit would offer free streams and downloads of older movies via a new set-top device.
You have to be a Netflix subscriber (at the $18 rate) and you have to fork over $100 for the Roku black box, which is capable of HDMI video/optical audio hookup. You'll need to run an ethernet chord or use the home wireless net.
Then comes "free" access to about 10,000 free movies, mostly older films and TV shows. That's far less than the Netflix catalog for mail rentals, but it's still a hell of a lot of content. The box even preloads movies that are on your DVD wish list.
Reviewers are crabbing about the tired selection of movies and series, but you have to be seriously lacking in film knowledge if you can't find plenty to watch. I'd start with "The Killing Fields" and "Cool Hand Luke."
Users interact with the Roku box via their usual Netflix online account interface.
Earlier this year, Netflix got the ball rolling on this forward-looking economic model with the first version of the Watch Now service, limited to Windows PCs. The big difference now is the movie fare goes straight to your TV. No geek intervention necessary.
Will I buy a box? Nah, at least not now. Do I want one? Yep.
Update: David Pogue, the New York Times' populist tech writer, posted the first reasonable review of the Netflix/Roku box I've seen. He calls it "a flawed masterpiece."
Pogue writes:
In the game of Internet movies, the Netflix Player is revolutionary. It's the first Internet service that delivers movies to your TV without a per-movie fee — an incredibly strange, liberating feeling. It's also the first that doesn't require you to download or store your movie collection. …

Is the Netflix Player, then, the movie box the world is waiting for? Not quite. It falls short on the age of its movies, the smallish selection of good ones and the not-quite-pristine video quality. And as with all Internet movies, you don't get subtitles, director commentaries or any other DVD extras.

But it comes darned close.