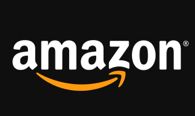 The Amazon Unbox appears to be a couple of weeks away from opening up pay-per streaming video.
Amazon chieftain Jeff Bezos told the D: All Things Digital conference (in golfy Carlsbad, Calif.) that he was "very serious" about music and video downloads as a business.
This comes in the same week that Netflix's Reed Hastings predicted the DVD end of his business was headed for a fall in five to 10 years.
Amazon's streaming option would differ from the existing Unbox video downloads in that the movie would start right away and not hog space on your hard drive. And, we hope, will work on Macs, unlike the Unbox. This being 2008 and all. …
Update: Bezos told Silicon Alley Insider that the new streams would deliver rentals and purchases and pricing will be the same as the Unbox downloads. So the big deal, he says, is the movie starts right away. The lack of a price drop doesn't make much sense. If I own it, why would I "store it" at Amazon?
Apple's iTunes store rents movies at a lower rate, but they're downloaded onto your computer and self-destruct after 24 hours. If you wait a minute, you can start those movies while they download. </update>
Meanwhile, Netflix's Hastings told investors that the transition to streaming wouldn't come cheap:
"Our key challenge is growing earnings per share and subscribers while funding streaming, which should give us years of subscriber and earnings expansion." He said these investments would be "fairly inefficient" short-term.
Hastings added, "Once we're in streaming … we can attract well beyond 20 million subscribers worldwide." That's about 2 1/2 times Netflix's current subs base.
In another strategic move this week, the Starz premium cable outfit said it was walking away from the Vongo online video platform, in which it pioneered on-demand Internet movies.
Replacing Vongo is Starz Play, which will charge $5.99 a month for access to more than 1,000 movies.
Verizon, which continues to push into broadband entertainment, will be the first to carry the Play product. Its broadband customers can download the movies or watch the Eastern feed of Starz on their computers.
(Disclosure: I own stock in Amazon and Netflix. They don't make money.)