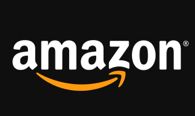 Amazon's stream of movies and TV shows has begun to flow. Mac users are welcome to the party, finally.
Amazon Video on Demand (aka Amazon Unbox Streaming Service) has just opened to beta users and goes wide later in the summer. Amazon is giving beta users a $5 Unbox credit to try out the service.
"For the first time, this is drop dead simple (to use)," Bill Carr, Amazon's vice president for digital media, told the New York Times in a story today.
As expected, the content streams to viewers' computers and TVs — meaning it can be viewed right away — and is stored in "Your Video Library," so space isn't required on local computers. The library allows purchasers to access the content as they please — from multiple places and with multiple devices.
Amazon's pitch goes like so:
"Don't want to wait for your video to download? Want to avoid downloading additional software? Want to watch Unbox videos on a Mac? Amazon Video On Demand is the solution to these common customer requests."
Amazon chieftain Jeff Bezos, pictured, started teasing the streaming video service in late May.
The content can be viewed on a computer or ported directly to television sets via the Sony Bravia Internet Video Link (and presumably similar devices).
The usual studios are involved and pricing arrangements are as before. Viewers who liked the Unbox downloading scheme apparently still have access to that.
Amazon plans deals with other hardware manufacturers who link their home entertainment systems to the Internet.